We are two (always), and sometimes we are three… Which ones?
Vangelis
Cook and author of the 3 volume alternative culinary school Democratic Gourmet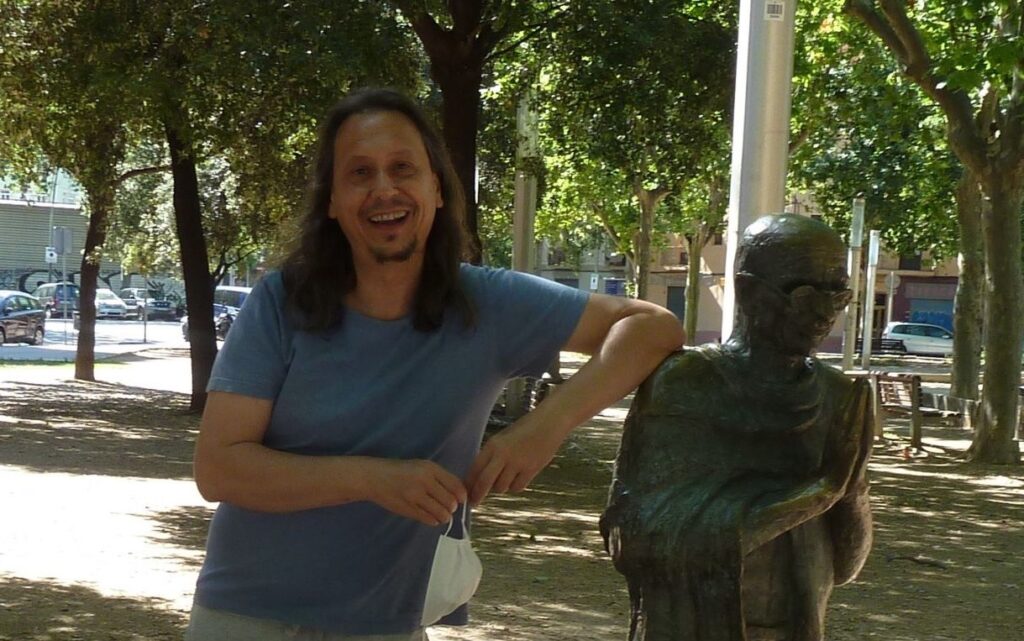 He specializes in southern European cuisine. He works with cheap, fresh and healthy materials, which he presents in a modern and minimal way. Grown up in Sepolia, Athens, he has studied in Italy and has a culinary experience in many European states. In addition to his pans, he occasionally plays acoustic and electric guitars and writes about American basketball. He speaks Greek, English, Italian, French and Catalan, and thus has the possibility of having a spherical culinary knowledge and daily contact with well-known cooks in Europe.
Katerina
Pastry maker and photographer of Democratic Gourmet
Born in Karpenisi with origin of Armenia, Crete and Peloponnese. She looked for her artistic identity shortly as a professional singer. When she's not occupied with her mixers and her camera, she experiments with the sewing machine, processes old clothes, restores small furniture etc. She has studied in Italy and Greece and she also speaks Greek, English, Italian, Catalan and French.
Nuri
Public relations manager and responsible for the "DOGocratic Gourmet" column
Of unknown origin, she was found at the Animal Welfare of Perama, before joining the Democratic Gourmet team. She took over public relations due to her special sociability and popularity. In addition, she is an honorary member of the jury of meat dishes prepared by Vangelis. Logically she speaks Greek, English, Italian, Catalan, and French, as she understands all these languages, whenever it suits her.