Democràtic Gourmet, Cuina Popular Digna
La xarxa està plena amb milers de pàgines, gairebé idèntiques, que reprodueixen models antiquats i avorrits. Receptes massives, excentricitats, ingredients difícil a trobar, materials de qualitat baixa, ninguna cura per la part nutricional del menjar. Terminologia enganyosa com "tradicional","de l´ iaia","familiar", quan in realitat s´utilitzen productes de empreses multinacionals, sovint per motius publicitaris.
Si no esteu farts amb tot això, ultrapasseu nοs.. En cas contrari, llegiu més.
For the last day of our tour in Garrotxa we have left the route from Olot to Besalú. But, I forgot, we still have the visit at Montsacopa, the volcano…
I don´t like metal music. However, Nighwish is one of my favourite bands. I have all of their records, I know all of their songs and I have passed many…
by Oliver Benet Despite going from cooking for 60 people at the restaurant where I worked, to a staggering 600 meals at the school, I wasn't scared at all with…
People change throughout their lives. Some (the majority) become more serious and conservative, some others get crazy understanding that the best years of their lives are already over. But all…
Talking about food, today we will go to a special place. After eating the best breakfast in the world, which is served in almost every Italian café (the locals call…
I am Corfiot. To be honest, I feel more Corfiot than Greek. Even if I don´t live in Corfu, my relations with the island are strong and constant. And Corfiot…
– Have you ever eaten a bruschetta? Did you like it? I imagine that yes. I have a totally different opinion. I consider bruschetta one of the worst moments in…
L.A. was an alternative rock bar at Methonis street, Athens. During the 80´s it was full of crowd, even on working days. Adolescent as I was, I remember it as…
by Oliver Benet That Friday, March 13th 2020, was when my alarm went off. I could sense a strange feeling in the air as if something big was about to…
Hola Lawrence, porta'm el camell, si us plau!!
La Camargue és una zona meravellosa del sud de França amb cavalls, vaquers i una varietat d'arròs única
Avgolemono en Grec significa ou i llimona, ingredients que són el cor d'aquest plat
Deixeu d'utilitzar enciam aquós a les vostres amanides i milloreu-les amb elements amb umami elevat, com els bolets i el pernil de qualitat.
Les peres són els protagonistes de la tardor. Ompliu-les amb ametlles o altres fruites seques per crear postres precioses i saludables.
La combinació de marisc i llegums és tan heteròclita però successiva, com ……. Laurel i Hardy!
Les addiccions més greus de la vida són el tabac, l'alcohol i la salsa allioli. Ja he deixat el primer i el segon, però el tercer...
No us preocupeu, només el nom de la verdura és japonès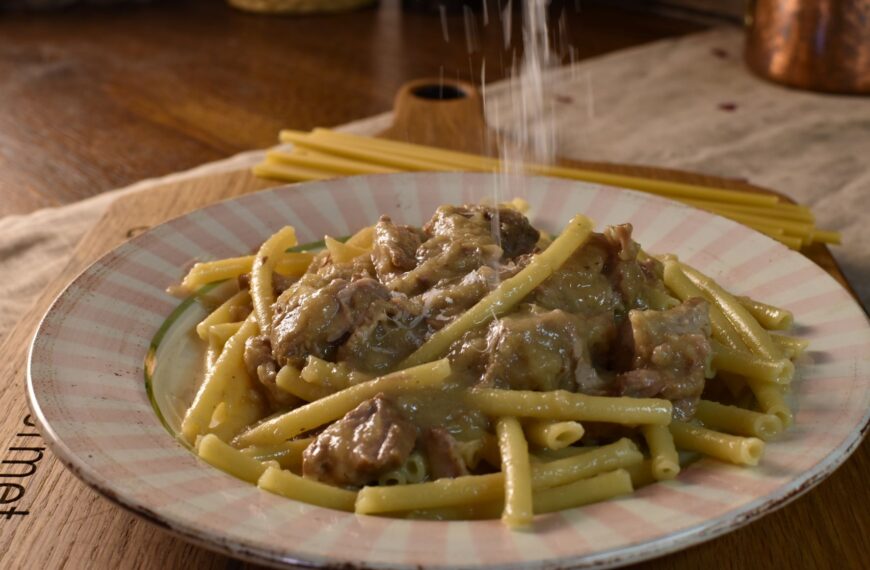 Aquest magnífic plat no té el seu origen a Gènova sinó a la capital mundial de la gastronomia, Nàpols, per descomptat